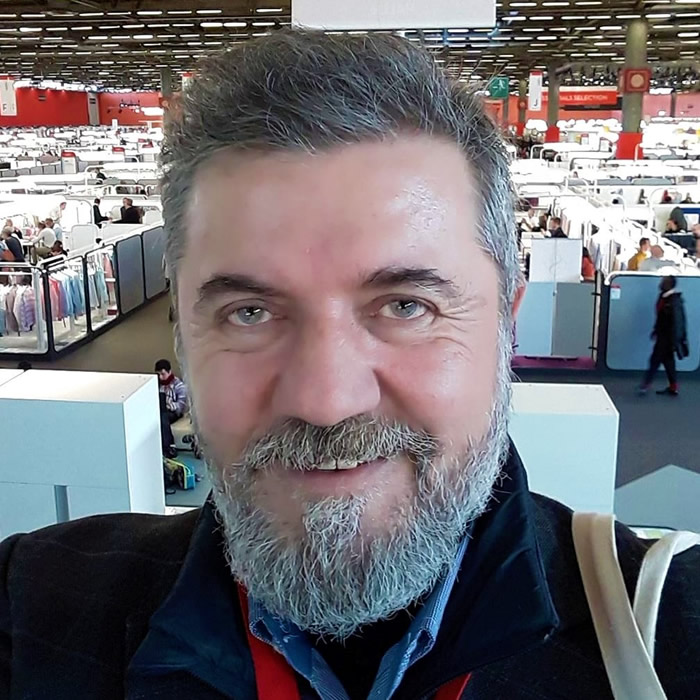 Evangelos Dimitrakopoulos
Textile Engineer B.Sc., M.Sc (Leeds University) and the General Director of the AthensFashionClub Fashion School
Evangelos Dimitrakopoulos is a Textile Engineer B.Sc., M.Sc (Leeds University) and the General Director of the AthensFashionClub Fashion School.
He has worked for more than 15 years in the textile industry in the fields of Yarns, Fabric Manufacturing and Processing, Garment Manufacturing and Apparel Quality Assurance. At the same time, for 16 years he was a Professor of Applications in the Department of Creative Design and Clothing, at the International University.
Since 2015, he is the General Director of AthensFashionClub Fashion School, responsible for the integration of technology in fashion education by launching the 1st specially designed E-Learning platform for education in fashion Greece.
He is also the co-founder of the 1st Athens Fashion Business Incubator "The Fashion Gate" and the first hybrid Online store and Co-working Space in Fashion, "The Sustainable Floor". He is also the head of the brand "Mad Flax-Sustainable Apparel", which produces women's ready-to-wear garments from certified eco-friendly fabrics such as Hemp, Recycled Linen, Organic Cotton, Silk, Tencel, Bamboo, PLA, Cork, etc.
He is an International Trainer for Modtissimo international exhibition in Portugal on Sustainable Fashion Strategies and provides B2B technical support and consulting as a Textile & Clothing Consultant to clothing companies.
Finally, he has a remarkable writing work in Academic Notes and Scientific Editing of foreign language books.