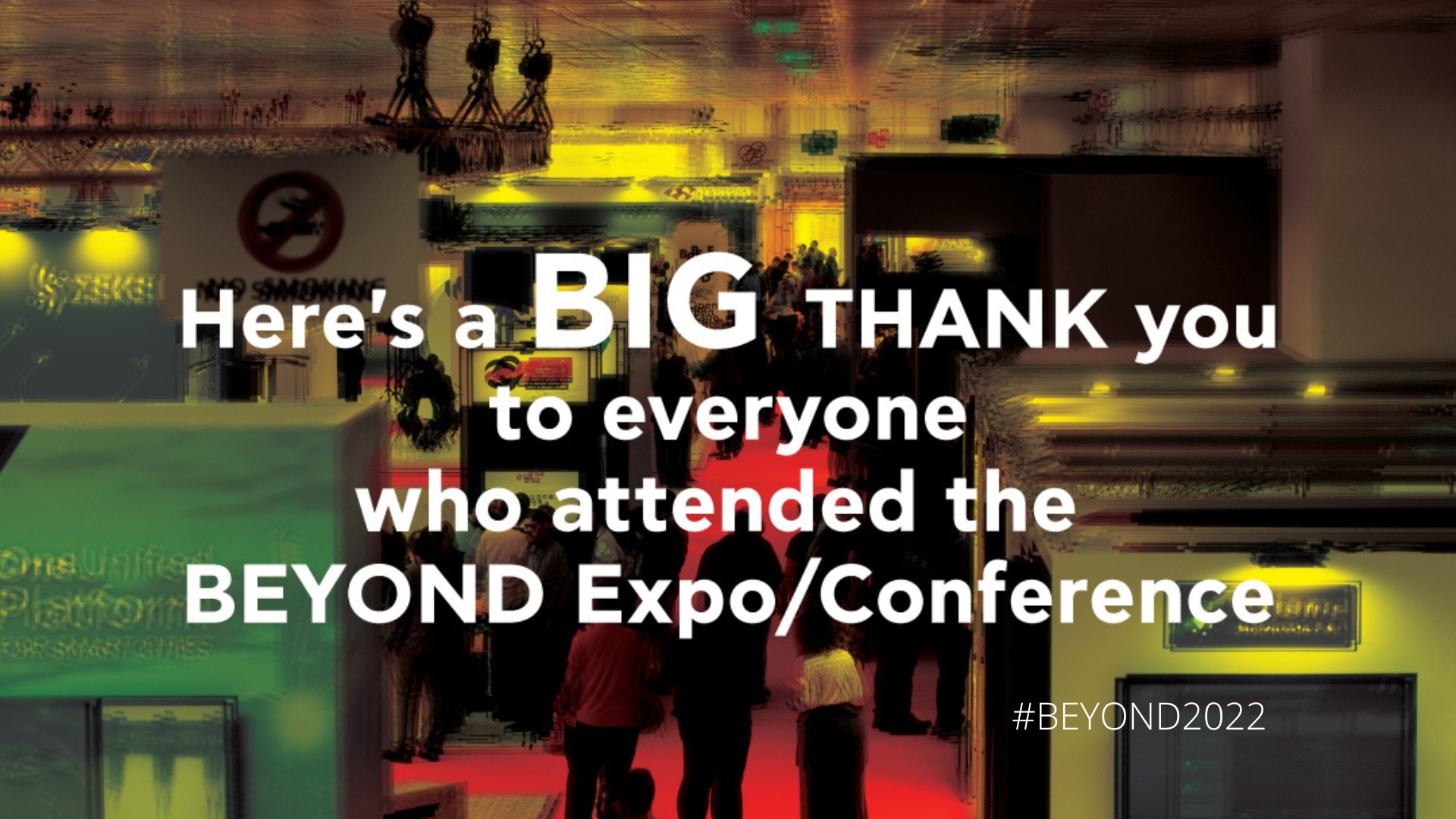 BEYOND Expo, is the place where for almost three years now, technology leaders, decision makers and the industry's game changers, meet up to present their cutting-edge ideas and products, to a targeted audience, across more than 20.000 sqm.
In 2022, a challenging year due to unprecedented events that leaded to socioeconomic difficulties, for most sectors, more than 300 companies had the opportunity to share their expertise with us and inspire more than 11.000 in-person, as well as online attendees, to be part of this digital journey. Furthermore, one of BEYOND's main objectives was to develop a dynamic, creative dialogue, between the different tech areas and fields of innovation and to reestablish itself in the list of the industry shaping, revolutionary events. In this context more than 5.000 B2B meetings were held, last year, throughout the 3-day event.
The overall mission of BEYOND expo, is to provide to the participants, a heads up on the tech insights and a clearer view, of what the future holds for each and every one of us, because at the end of the day we are all part of this industry, and we are all affected by its' updates and continuous progress.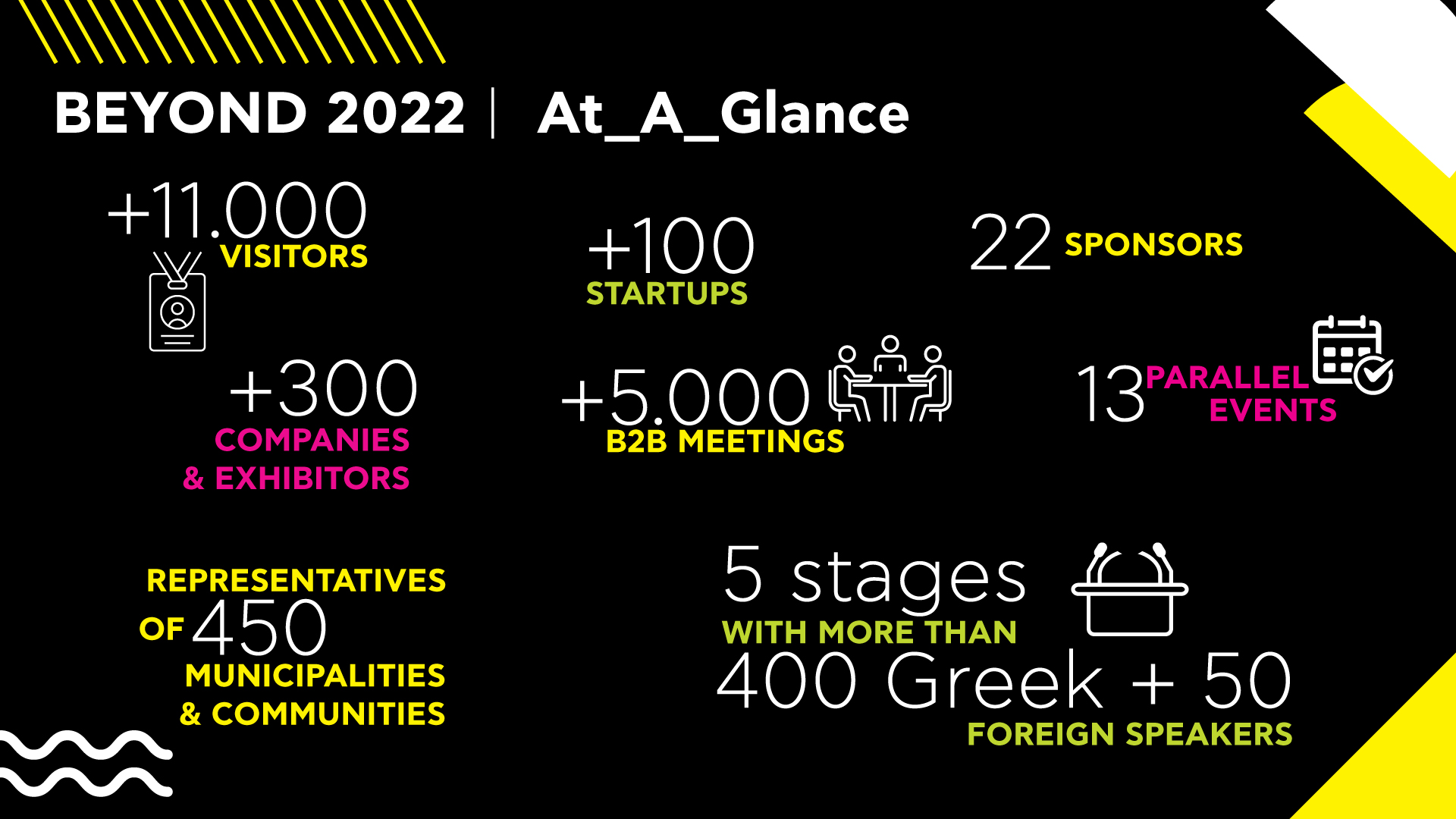 Did you miss BEYOND's live sessions?
To all our sponsors, partners, and supporters: We wouldn't have made it without you! The organization team would like to warmly and personally thank all of you who were part of this initiative and believed in us and our dream to transform Thessaloniki into a center of Technological Revolution and Progress in the wider area of SE Europe.