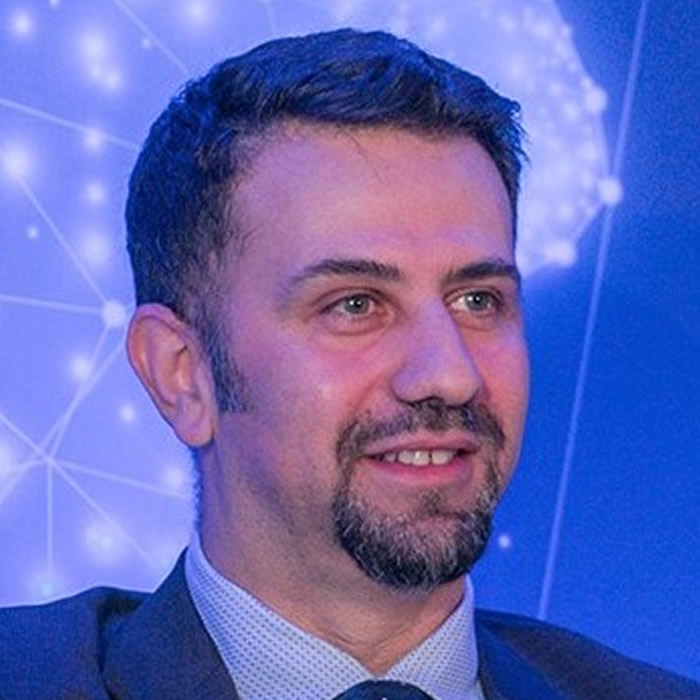 Dr. Vassilis Nikolopoulos
Head of Applied R&D, Technology and Digital Innovation  at the Energy Sector of MYTILINEOS SA, and co-founder & CTO, AVOKADO
Dr. Vassilis Nikolopoulos, is an active Deeptech Intrapreneur and Angel investor, leading the corporate Technology Transfer, Intrapreneurship & new ventures, R&D Innovation, AI strategy and Technology development. He is the Head of Applied R&D, Technology and Digital Innovation  at the Energy Sector of MYTILINEOS SA, and co-founder & CTO of the deeptech technology spin off AVOKADO.
In the last 25 years, Vassilis has been working in applied research, technology transfer and innovation management procedures, focusing on the Big Data problems applied to Utilities and the digitalization of the Energy Sector. He co-founded the Deep tech startup Intelen, one of the most successful startups in the digital energy and utility analytics markets, having some big utilities as clients in Greece, Europe and USA. He has also worked for years in applied energy behavioral science, data analytics, algorithms and the application of social networks to change human behaviors towards a more sustainable way of living.
He has global recognitions in top innovation and entrepreneurship contests (US Red herring, SVASE Silicon Valley, Siemens global smartgrid, OECD eco-innovation, CeBIT top cleantech, etc).
He is a valedictorian Electrical Engineer from Dundee University, Scotland with postgraduate studies at Imperial College, London School of Economics, Ecole Polytechnique (X) and a PhD from National Technical University of Athens. Also took various courses from HarvardX (Harvard University).