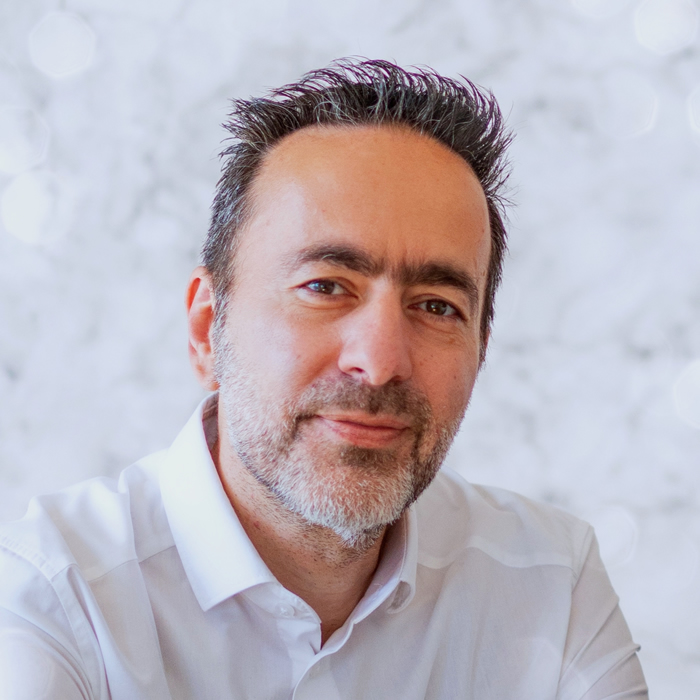 Founder, altoValue.com, Senior Business Transformation Advisor
Manos Koumantakis 𝗳𝗼𝘂𝗻𝗱𝗲𝗱 𝗮𝗹𝘁𝗼𝗩𝗮𝗹𝘂𝗲 to 𝗴𝘂𝗶𝗱𝗲 & 𝗲𝗺𝗽𝗼𝘄𝗲𝗿 𝗕𝘂𝘀𝗶𝗻𝗲𝘀𝘀 𝗢𝘄𝗻𝗲𝗿𝘀 & 𝗘𝘅𝗲𝗰𝘂𝘁𝗶𝘃𝗲𝘀 achieving their most audacious Strategic Goals & implementing a holistic Business & Digital Transformation, using 𝗢𝗞𝗥𝘀 (Objective & Key Results), 𝘁𝗵𝗲 𝗺𝗼𝘀𝘁 𝘀𝘂𝗰𝗰𝗲𝘀𝘀𝗳𝘂𝗹 𝗯𝘂𝘀𝗶𝗻𝗲𝘀𝘀 𝗺𝗮𝗻𝗮𝗴𝗲𝗺𝗲𝗻𝘁 𝗳𝗿𝗮𝗺𝗲𝘄𝗼𝗿𝗸, used by Google, Intel, Nike, Linkedin, Amazon, Netflix, IKEA, Walmart, Deutsche Telekom and thousands more fast-growing companies!
22 years ago, he launched his career in the Digital & Business sector by training GlaxoSK's European leadership team on how to use Digital tools. Since then, he 𝗵𝗮𝘀 𝗯𝗲𝗲𝗻 𝗰𝗼𝗻𝘀𝘂𝗹𝘁𝗶𝗻𝗴, 𝗰𝗼𝗮𝗰𝗵𝗶𝗻𝗴 and teaching numerous and diverse Business Executives 𝗮𝗰𝗿𝗼𝘀𝘀 𝗘𝘂𝗿𝗼𝗽𝗲, 𝗼𝗻 𝗦𝘁𝗿𝗮𝘁𝗲𝗴𝘆, 𝗗𝗶𝗴𝗶𝘁𝗮𝗹 𝗧𝗿𝗮𝗻𝘀𝗳𝗼𝗿𝗺𝗮𝘁𝗶𝗼𝗻, 𝗗𝗶𝗴𝗶𝘁𝗮𝗹 𝗖𝗼𝗺𝗺𝗲𝗿𝗰𝗲.
He has been 𝗰𝗼𝗼𝗽𝗲𝗿𝗮𝘁𝗶𝗻𝗴 𝘄𝗶𝘁𝗵 𝗼𝗿 𝗰𝗼𝗻𝘀𝘂𝗹𝘁𝗶𝗻𝗴 𝗺𝗼𝗿𝗲 𝘁𝗵𝗮𝗻 𝟵𝟬 𝗰𝗼𝗺𝗽𝗮𝗻𝗶𝗲𝘀 such as: MSN, GlaxoSmithKline, Vodafone, Société Générale, Wind, Cosmote, ANT1 Media Group, Intracom, Qualco, PAOK FC, Boussias Communications, ThinkDigital Group, Quant, UGO-Healthcare (UK), Qidz.com (UAE – Dubai) etc.
He 𝗵𝗮𝘀 𝘀𝘁𝘂𝗱𝗶𝗲𝗱 Management of IS and Entrepreneurship, both 𝗶𝗻 𝗨𝗞 𝗮𝗻𝗱 𝗙𝗿𝗲𝗻𝗰𝗵 𝗮𝗰𝗮𝗱𝗲𝗺𝗶𝗰 institutions, whereas he is Certified in 𝗦𝘁𝗿𝗮𝘁𝗲𝗴𝘆 𝗶𝗻 𝗗𝗶𝗴𝗶𝘁𝗮𝗹 𝗲𝗿𝗮 by 𝗜𝗡𝗦𝗘𝗔𝗗 and trained in Advanced Negotiations by 𝗛𝗮𝗿𝘃𝗮𝗿𝗱 𝗨𝗻𝗶𝘃𝗲𝗿𝘀𝗶𝘁𝘆.
He is member of the 𝗢𝗞𝗥𝘀.𝗰𝗼𝗺 𝗖𝗼𝗮𝗰𝗵𝗶𝗻𝗴 𝗧𝗲𝗮𝗺. (www.OKRs.com)
He is a founding member of the global OKRs Coaches Network, and officially trained and certified by US and Germany OKR training organizations.