HELEXPO owns two parking spaces, which operate on a 24-hour basis.
Outdoor parking: Angelaki str. (with a fee)
Covered parking: Congress Center "IoannisVellidis", 3rd Septemvriou str.(with a fee)
https://www.helexpo.gr/en/thessaloniki%20parking
At a short distance from the Exhibition Center you can find:
Underground parking of the Municipality of Thessaloniki, City Hall (with a fee)
YMCA parking, YMCA Square (with a fee)
Thessaloniki's airport "Macedonia", with traveling airport code SKG, is located 16km (10miles) outside the city. Access from the center of the city and vice versa is possible with public transportation such as buses of OASTH and taxis. Duty Free products, restaurants, bars, ATM's, car rental service offices and post offices can be found at the airport.
Thessaloniki's port belongs to the Organism of Thessaloniki Port OLTH, and serves international itineraries as well as local ones with ferry boats for the Aegean Islands. Often enough, it accepts cruise ships and private yachts.
The new railway station located at the beginning of Monastiriou Street has been functioning since 1960. It belongs to the network of Greek Railway Organism OSE and it connects the city with the Greek and European railway network. The old railway station is only in use for merchandising purposes
STATION OF LONG DISTANCE BUSES KTEL - 4km
The station of long distance buses is located at the west entrance of the city and it holds the operation of 44 KTEL vehicles. It is accompanied by three urban line buses of OASTH, the universities, the railway station and the airport.
URBAN TRANSPORTATION OASTH
Thessaloniki's urban transportation, apart from the city routes, accommodates 15 regional municipalities, with roughly 600 modern buses in use at the same time, on 68 different bus lines.
Find OASTH route information at the link below
http://oasth.gr/
Please find below 6 telephone numbers of taxi companies that can provide transportation:
+30 2310 525 000, +30 2310 550 000
+30 2310 214 900, +30 2310 551 525
+30 2310 866 866, +30 2310 511 855 
Tel.+30 2310 246104-566500, +30 2310 866866-214900
 www.taxiway.gr
The telephone code for the city of Thessaloniki is 2310
Police: 100 
Tourist Police: 171 
Fire Department: 199 
Ambulance: 166
Staying in the city of Thessaloniki during BEYOND 4.0? Let us introduce you to our official business partner hotels for an unforgettable accommodation

Thessaloniki Hotels Association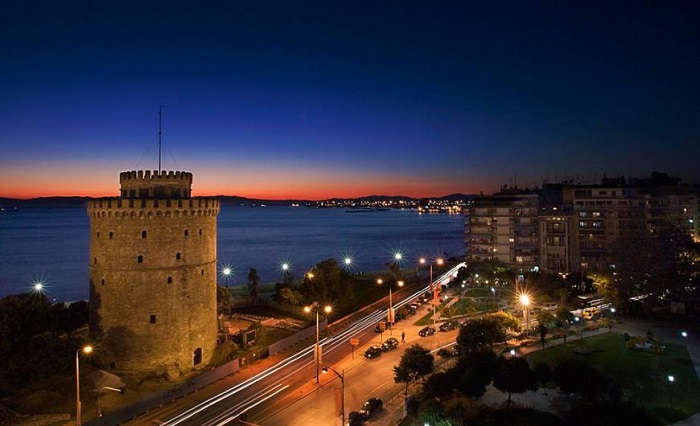 Greece's second largest city invites you to meet its many faces!
The historic city, is more than 2,300 years old, as witnessed by the 18 UNESCO monuments it hosts.
Thessaloniki of Entrepreneurship: a trading hub of the Balkans, SE Europe and the Mediterranean and the seat of the country's largest exhibition center.
The youthful Thessaloniki, is full of life, thanks to the 150,000 students it hosts.
The capital of gastronomy, relaxation and fun.