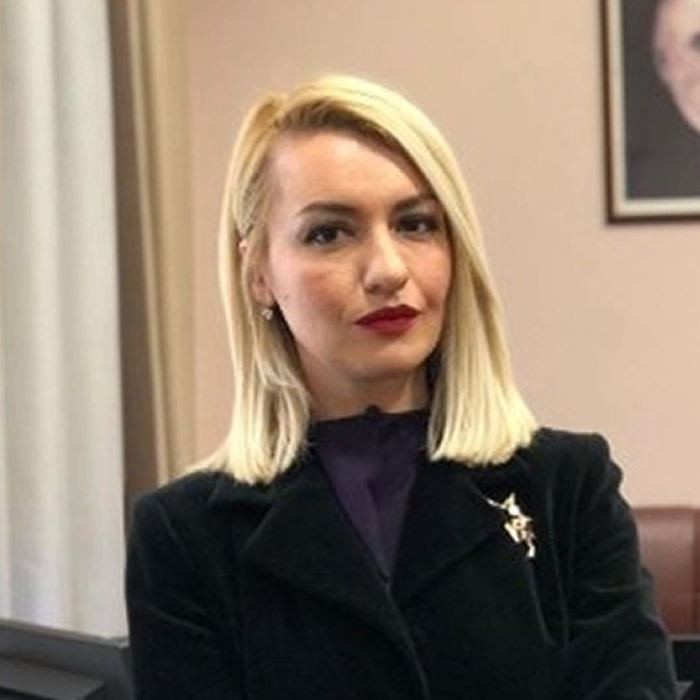 Deputy Minister of Interior of Albania
LEADERSHIP DIALOGUE SPEAKER
Romina Kuko is the Deputy Minister of Interior of Albania. She is a Security Sector Expert with a long experience in Public Administration and International Organizations. From 2006 to 2010 she worked at the Ministry of Defence, Euro-Atlantic Integration and Defence Policy Directorate where she served as a Desk Officer for Eastern and South-Eastern Europe while she was part of the bilateral negotiations team with the NATO member states.
From 2010 to 2017 she was with the Organization for Security and Cooperation in Europe where she managed a vast portfolio of Countering Violent Extremism through Community Engagement, Community Policing and Interreligious Dialogue. By combining research findings with practical work on the ground Ms.Kuko achieved to apply the multi-agency approach to providing security both in central and local level.
Mrs. Kuko holds a Bachelor of Sciences (Honours) in Psychology from the University of Sheffield as well as a MSc in International Relations and Diplomacy while she has several affiliations with prestigious international institutions and organizations such as the Atlantic Treaty Association, ODIHR, Democratic Centre for Armed Forces etc.
She has authored numerous academic papers within Albania and abroad focusing on shifting security dynamics in the Western Balkans and their impact to the stability of Europe. She is a fluent speaker of four foreign languages.
Since june 2019 Mrs.Kuko holds the positions of the Head of Tirana City Council.
Mrs. Kuko is Chair of the Inter-Institutional Working Group for Chapter 22 of the Acquis Communautaire "Regional Policy and Coordination of Structural Instruments," and part of Albania's Negotiating Team for EU accession talks.