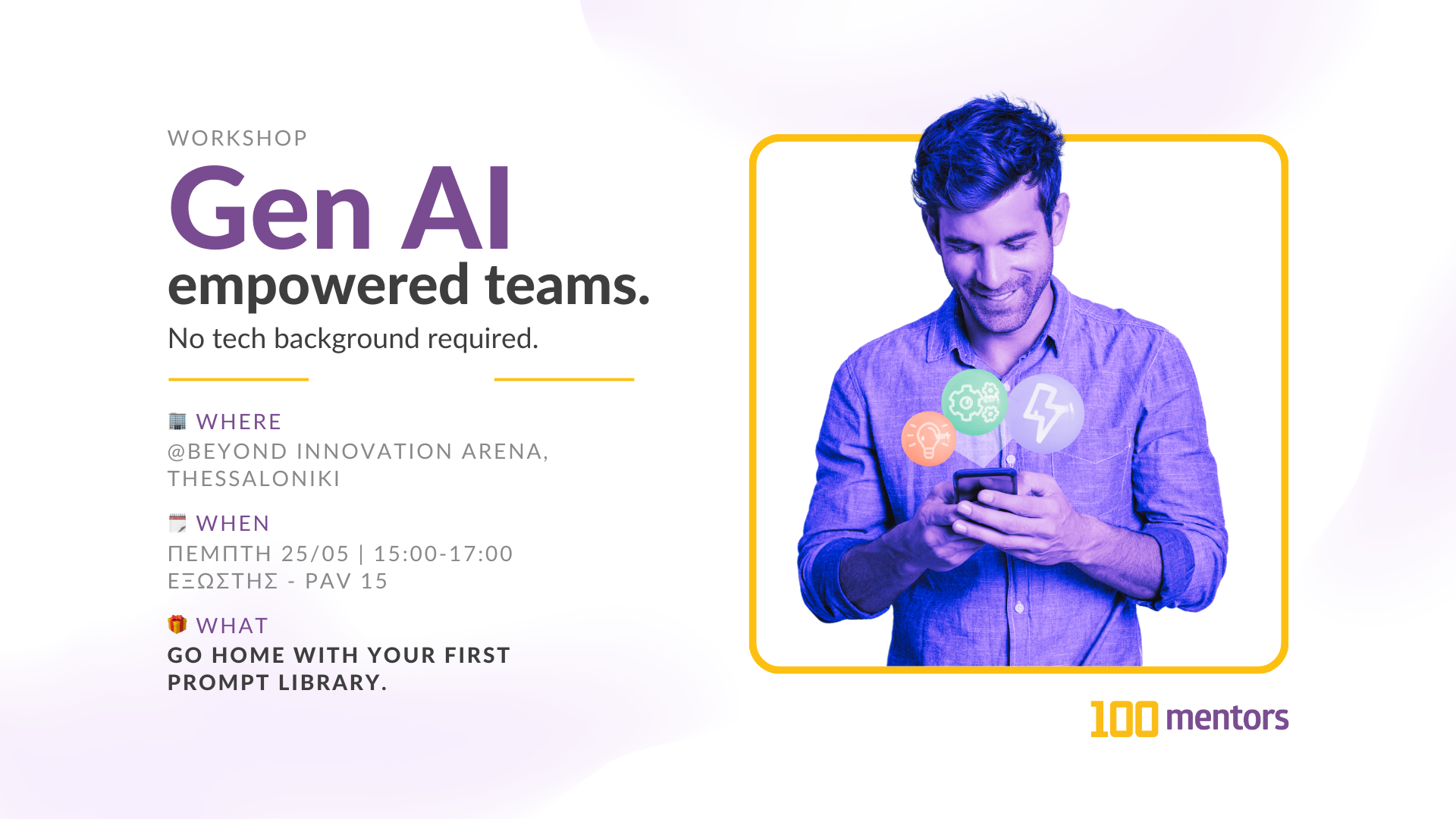 In light of the 1st (June 15, 2023) and 2nd (February 29, 2024) GenAI Summits SE Europe, both taking place in Athens, Greece, we are sharing how industry leaders, companies and organisations but also academic institutions sustainably integrate GenAI into their daily routines throught no-tech prompt engineering, libraries of mega-prompts per department and per role,  and the role of prompt-librarian.
More in detail we will share how: 
we work with partner companies and organisations to build the so-called GenAI-enhanced workflows (prompt engineering) for their non-tech savvy teams, which results to an average of 39% of time & money savings.

we build the "Libraries of mega-prompts" per role and per department, 

we train their employees to use them every day in the flow and context of their work, and 

we train a "Librarian" per department who is responsible to assess, update the company/team prompts and make them easily searchable on the. company knowledge base and 

understandable for anyone in the company, even for those with no tech background.